There are no events so you do not miss it when you receive it!
Фото / Видео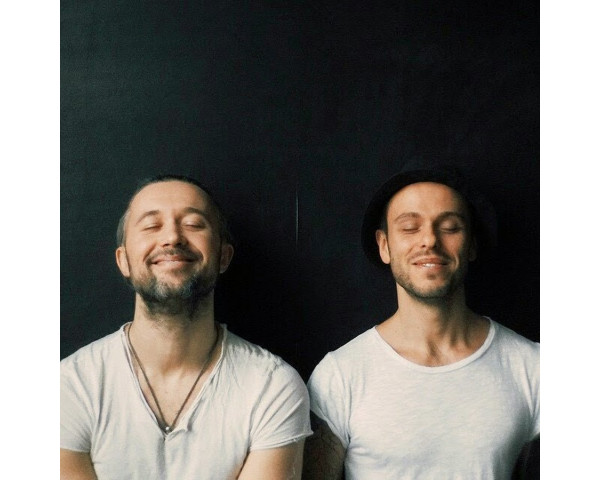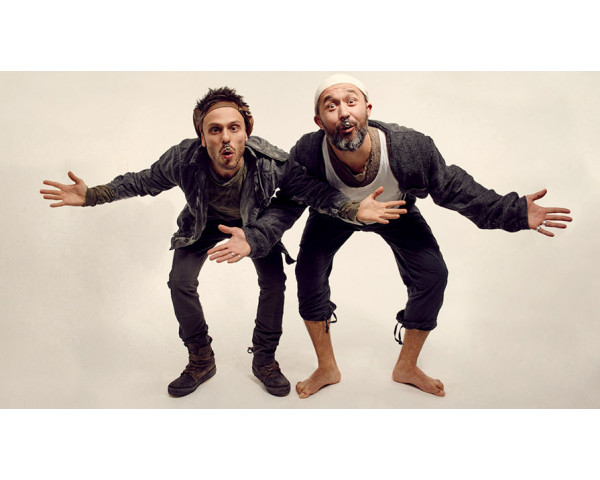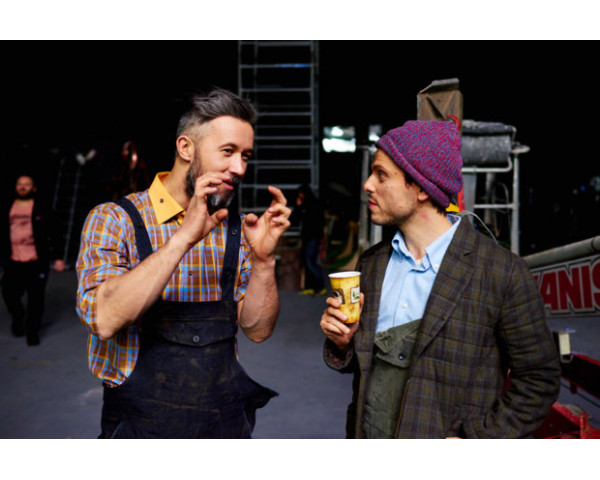 5'nizza
5'nizza concert in Kyiv: how will it be?
If you know the story of a soldier - a premature baby of war who does not remember how he was born and where, and his feet are always in the sand, because he lives in Jamaica. A guy who never threw anyone who only said no sometimes. And whose arrow was late, but in the apology he gave rain. If you know who we are talking about, then you are probably familiar with the work of a group from Kharkiv called 5'nizza.
Yes, we know that we know each other. Therefore, you will be interested in reading about the 5'nizza concert in Kyiv.
The team managed to reach the peak of popularity at the beginning of the new millennium in a random way. Having gathered for the Kazantip festival, which was then held in Crimea, the guys took a guitar and 25 of their disks with them. During the event, there was a power outage and the entire festival area was mired in darkness and silence. Sergey Babkin and Andrey Zaporozhets were not taken aback and just started playing their compositions sitting on the sand.
People began to approach them and just enjoy the songs. Thus, they met with Eduard Shumeyko, who offered to go on tour with him. And so it all began to spin. About 5'nizza group learned far beyond the borders of not only Kharkiv but also Ukraine. Oh yes. The guys sold all 25 CDs with their songs that very evening.
Since then, a lot of water has flowed: after the crazy popularity, the group disintegrated and after a long time its reunion. But we remain fans of 5'nizza for the sincerity and sincerity of the group.
Of course, both Andrei and Sergey exceeded the initial ones many times professionally, but the 5'nizza feature lies in the acoustic sound of the guitar and hip-hop-reggae-funk style of the group. They are "their own" on the board and remain so with their audience despite many years of separation.
Are you still in doubt whether to buy tickets or not? Should not be doing that. Look at the poster 5'nizza Kyiv and mark this day on the calendar. Indeed, this evening will be filled with soulfulness, drive and melody that only the members of the group are capable of.
5'nizza: albums
The songs of the group fit into three studio albums. The guys recall that their first (pirated) album was recorded for $ 30 - that was exactly the cost of an hour renting a recording studio. The entire collection was recorded once, and the cover was printed on a regular printer. But this did not stop the album from diverging in a large print run.
Later, Sergey and Andrey will officially reissue their debut release, "Friday" in 2003.
Two years later, the guys released their second album "O5", which was more professional than the first and received quite positive reviews from critics, experts, and certainly the public.
The third album will be released as soon as 12 years in 2017 with the name "KU". The work turned out to be quite easy and simple. After a long journey of an independent career, the team members with reunion were able to return to that childish and crazy time - the beginning of the "two thousandths", when everything was still ahead.
5'nizza: popular hits
The most popular hits since the beginning of his career, but still play are such compositions:
"Jamaica",
"Soldier",
"Strela",
"Ti kidal"
"Ya ne toi..."
We are sure that you can easily remember and sing any of these songs.
From the new stage after the reunion, I would like to note the composition "Vverh", which is filled with life-affirming and philosophical meaning.
The song "I believe in you" turned out to be very kind and positive. With her presentation, the 5'nizza reunion was marked.
And the rhythmic jazz-funk song "Chelovek dojdya" and beatbox from Sergey Babkin.
By the way, if you didn't know, then the 5'nizza group in their compositions always used only one instrument - a guitar. The musicians skillfully imitated the lack of other instruments with their voice and beatbox.
5'nizza: why is it worth going to a concert in Kyiv?
Creativity 5'nizza is a whole generation, a kind of musical niche that is full of simplicity, lightness and rhythm, but not without philosophy and its principles.
To attend the performance Friday Kyiv is to make a certain comeback as a child, during a period of fun and fun, when everything in life turns out by itself because you are in harmony with the world and from the heart enjoy such close-meaning compositions.
This evening, as always, four will meet Andrey Zaporozhets, Sergey Babkin, a guitar and a grateful audience. Good old favourite songs will sound, the group will also introduce you to new compositions, but always in the unchanged corporate style of 5'nizza.
Agree, because, during the period of electronic music and all kinds of special effects, I want to visit a cosy acoustic concert, where nothing distracts from the talent of the artists. And only sincere music unites hearts.
A nice addition is that 5'nizza tickets in Kyiv can be purchased online. And this means that making a gift to yourself or to please your loved ones is easy.
Thank you for subscribing