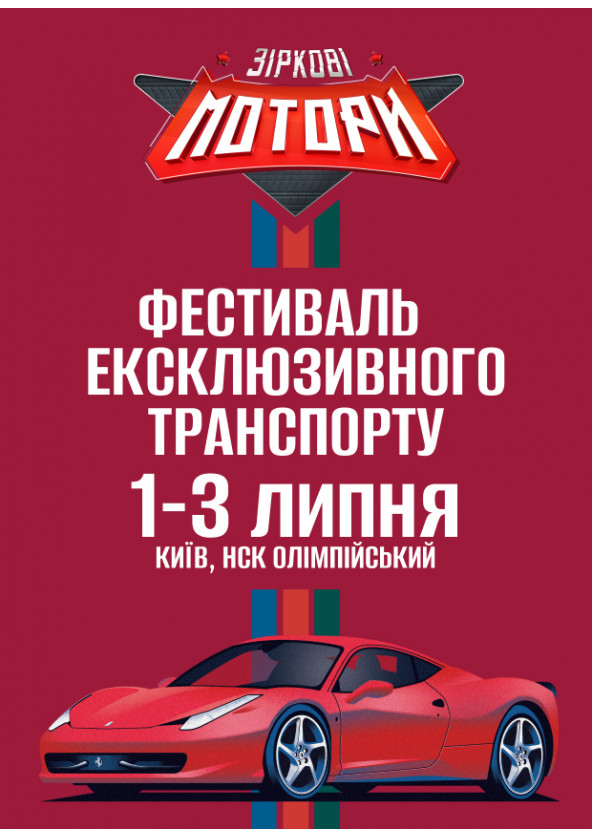 Stellar motors ||
from 01.07.2022 to 03.07.2022 || NSC Olympic
01 july 10:00 - 03 july 23:00
"Star Motors" is a new unique format of the Motor Show!
The best representatives of the world of motorcycles will gather in one place for three days of the festival. From retro-exclusive to supercars of the future. From high-speed bikes to custom choppers. From new electric cars to legendary oil cars. From the novelties of the world of luxury cars, to powerful hot rods and tuned "rockets".
But not the only motors! "Star Motors" is quality music from top artists, loud parties, delicious street food from original food trucks and concept points, VIP area and auto-fan area with lectures and panel discussions.
 
Several themed car / moto zones and stages: Italy, Britain, USA - a separate decoration of the event. There you can "stick" for the whole day, talking to motor enthusiasts over a glass or two.
As part of the festival, a retro rally will be held on the route "Kyiv - Chernobyl - Kyiv". The start and the solemn finish with the awarding will also take place at the Olympic NSC. Almost a hundred crews from Ukraine and all over Europe are expected.
This event cannot be missed
Stellar motors
|| from 01.07.2022 to 03.07.2022 || NSC Olympic
01 july 10:00 - 03 july 23:00
250 - 3000 uah
Thank you for subscribing