There are no events so you do not miss it when you receive it!
Photo/Video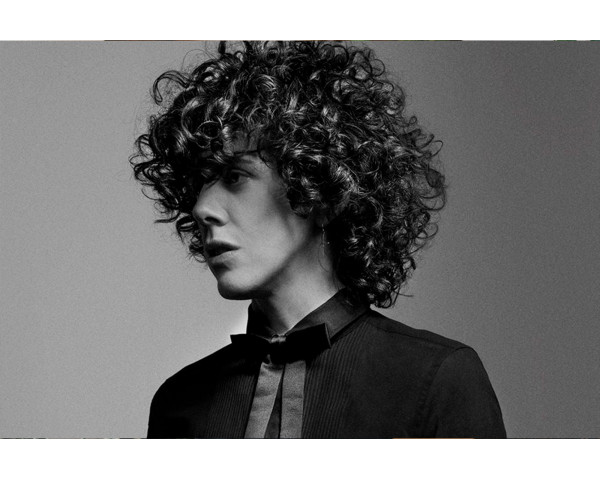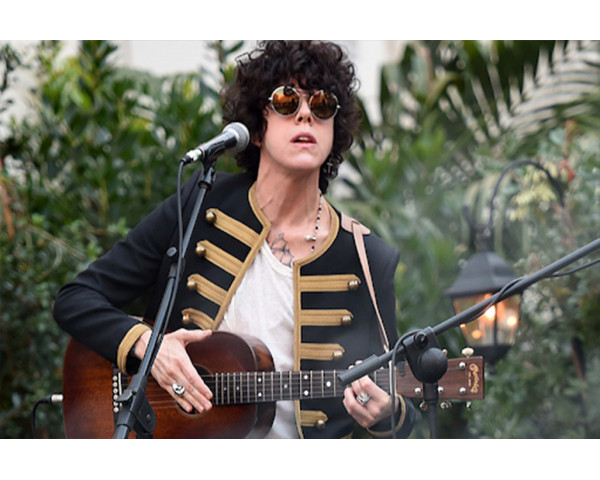 LP
LP The inner world is like universe
In one of the interviews, the artist admitted that Kyiv loves LP for the Ukrainian public since the singer did not meet such a strong emotional return anywhere. That's why he likes to visit our country with concerts.
In 2018, the artist performed a recital as a headliner as part of the largest music festival Atlas Weekend. In 2019, LP again came to Ukraine, but with its concert program, while collecting a whole Palace of Sports.
Admirers of the singer's creativity were lucky in 2020 because the LP concert in Kyiv Heart to Mouth will take place very soon. Buy tickets in advance so as not to miss such an event!
And how many songs would not be sung, the soulful hit Lost on You will always make our hearts beat harder. It seems as if being a world-wide performer was predicted by Laura Pergolizzi (real name LP) from her very childhood. Born in the family of an opera singer, a little girl often trained her voice, competing in sound volume with a vacuum cleaner.
The girl picked the pseudonym LP as a student. Androgynous appearance and non-traditional sexual orientation constantly shouted in her: "Well, what am I, Laura! This name is not for me! " Combining only the uppercase letters of her name and surname, the future artist felt that such a name is more to her liking.
At one time, LP wrote hits on order for world music celebrities. For example, Rihanna, Christina Aguilera, Backstreet Boys, Cher, Rita Ora, Ella Henderson and others. But at some point, the artist realized that in her arsenal there are songs that only she can feel and sing. Thus, an incredible star under the name LP came out of the shadow.
The LP Heart to Mouth concert is an event of a must-visit of 2020. After all, such penetration and energy performance you will not meet anywhere else. Laura on stage is a real bunch of feelings and experiences of the brightest and most powerful that we all experienced. Therefore, from her work, everyone can draw something for himself, personal, secret, indivisible. Perhaps this is the secret of the popularity of LP.
LP tickets in Kyiv can be purchased online. This type of purchase will significantly save your time and nerves. In just a couple of clicks, the coveted tickets will be on e-mail.
LP albums - famous and not very
The career of LP began long before its popularity. Earlier, the singer managed to release two records
2001 "Heart-Shaped Scar. This album was heartbreaking enough. The record included 11 tracks.
2004 "Suburban Sprawl & Alcohol" included 8 tracks.
This was followed by a 10-year pause in the personal work of LP. She began to write songs to order. The following albums have already been recorded on major labels and brought the singer incredible fame.
2014 "Forever for Now". The album was originally planned to be more like an acoustic one, but LP with producer Rob Cavallo decided to lay down several musical layers, which made the sound of the songs more voluminous.
2016 "Lost on You". A collection of songs that tore the music charts of many countries around the world. And in France and Poland, by the number of officially sold copies, it acquired platinum status.
2018 "Heart to Mouth". In the Czech Republic, Poland and America, he entered the top ten best albums of 2018-2019. Also in Poland has a certificate of gold.
In addition to five full records, LP also issued mini albums
2012 "Into the Wild: Live at EastWest Studios"
2012 "Spotify Sessions"
2016 "Death Valley"
LP hits - direct hit on target
Lost on you
Other people
Girls go wild
Night Like This
Recovery
The undisputed leader among all LP tracks is Lost on You. This composition for quite a long time occupied the first and leading positions of many countries of the world and reached unheard-of popularity. In Belgium and Switzerland received gold status. In Greece and Italy - platinum. And in France, she acquired the certification of a diamond hit, flying around the country in more than 250 thousand copies.
Why go to the LP Heart to Mouth concert?
The incredible energy of the star on the stage charges and inspires with positive emotions.
Singing the song Lost on You in unison with LP and a thousand like-minded people is worth a lot
Hear the live performance of the artist, enjoy her soulful and sensual vocals, hear the virtuoso playing on the ukulele and the unusual LP signature whistle.
Laura Pergolizzi is a truly unique artist, unlike anyone else, both in terms of music, clothing, behaviour and talent. The poster of LP Kyiv is full of logos of ticket partners, but we still recommend purchasing tickets in advance.
Thank you for subscribing